Email Accounts and Folders
Updated:
After a successful login, ZERO redirects you to the inbox home screen – Inbox. ZERO Inbox has been designed in such a way that it facilitates intuitive interaction and makes the application easy to use. The Inbox shows the content of the currently selected account.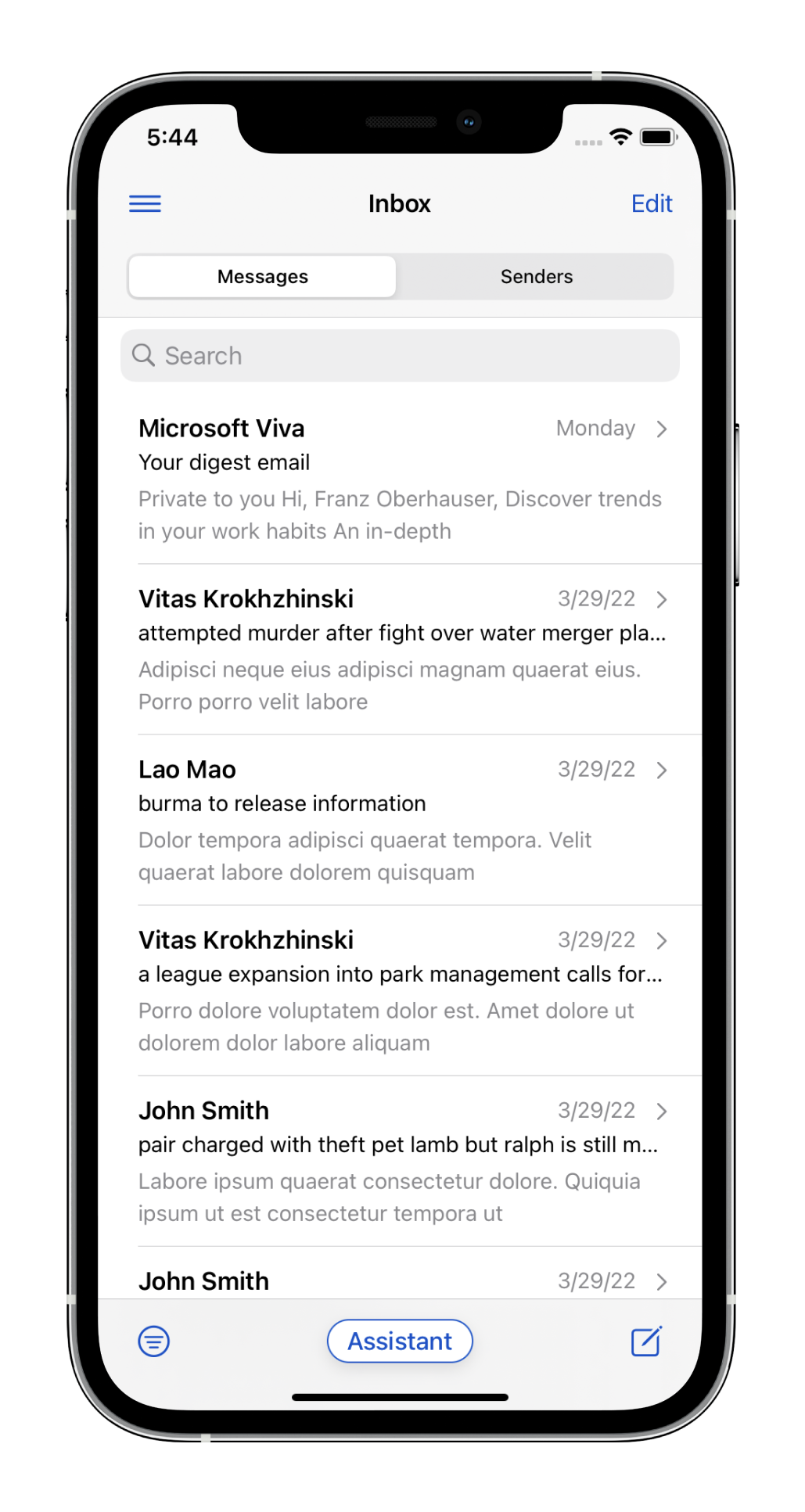 ZERO supports multiple email accounts if permitted by your company's policy. Moreover, it allows to switch to a different email account instantly and gain access to its folders.
Note: You can see all the available email accounts by tapping
at the upper left corner of the Inbox (or any other) folder.
Each account is displayed with its folders listed underneath. You can hide/show the folders of an account by tapping the account name.
Note: The Help button at the top right corner of the Account screen takes you to the ZERO tutorial. The online tutorial provides a step-by-step guidance through many of ZERO's most popular and important features.
Was this article helpful?
0 out of 0 found this helpful